"Shark Sandwich"
ScribbleMonster presents Shark Sandwich – a musical snack containing two summer songs sandwiched between a song about a shark that loves to play guitar. "Our Summer Song" celebrates the arrival of summer, while "What's the Big Idea?" briefs the creative process. Hear them on our ScribbleRadio. Shark Sandwich is now available just about everywhere music is sold. Ask for it by name!
"Getting Ready for Summer?"
We are too! We are busy scheduling musical playdates at libraries, park districts, camps, festivals, and other special events all around town for summer 2017. Want to book a musical playdate? Contact us today!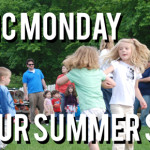 The weather in Chicago that winter wasn't remarkably cold or snowy, but I think we may have set a record for days without sunshine. It seemed to rain every day in April and we still hadn't had much sun or warm weather. There was finally a beautiful, warm, sunny day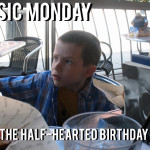 "You don't have a birthday song?", the fellow children's artist asked. "You've got to have a birthday song. My birthday song is my best selling song on iTunes and it's not even that good. Parents make playlists for their kids' parties and download anything with 'birthday' in the title. You
Read more posts