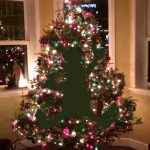 We all have those special, cherished Christmas memories. ScribbleJayne shares one here. What's your favorite Christmas memory?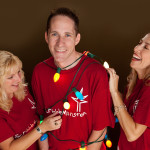 I'm a big fan of kindness. "With a Smile (It's Christmastime)", is a reworking of a tune that originally appeared on the award-winning Songs With No Character. Jayne, Joyce and I were putting together a Christmas set and Jayne suggested the song could work with the other holiday songs. Changing the words
Read more posts
"Shark Sandwich"
ScribbleMonster presents Shark Sandwich – a musical snack containing two summer songs sandwiched between a song about a shark that loves to play guitar. "Our Summer Song" celebrates the arrival of summer, while "What's the Big Idea?" briefs the creative process. Hear them on our ScribbleRadio. Shark Sandwich is now available just about everywhere music is sold. Ask for it by name!
"Ready for Summer?"
We are too! We're busy scheduling musical playdates at libraries, park districts, camps, festivials, and other special events all around town for summer 2015. Want to make a musical playdate? Contact us today!